During a visit to Hanoi in 2006, Microsoft chairman Bill Gates said that Vietnam could compete with India in the software solutions market. More than 15 years have passed, but this perception is still not outdated – Vietnam has outstanding advantages in software outsourcing for foreign markets.
Factors for Vietnam to break through
The advantage of Vietnam compared to other countries in the field of software outsourcing is the combination of a stable political-economic environment, a young labor force, and affordable service costs. As proof, Vietnam was ranked 6th by INVERITA in the top markets for providing the best software solutions in the world in 2022.
Stable political and economic environment: Currently, the Global Peace Index ranks Vietnam at number 44. At the same time, China and India – 2 other prominent markets in the field of software outsourcing – stand at 89th and 135th respectively.
Especially, in the context that the Government of Vietnam has approved the "National Digital Transformation Program to 2025, with a vision to 2030", the IT industry plays an even more important role. Besides, foreign investment capital (Foreign Direct Investment – FDI) is also applied, creating advantages for foreign enterprises to easily operate in our country. Thanks to the above factors, Vietnam gradually becomes a bright spot in the eyes of foreign companies when looking for consulting and providing software companies.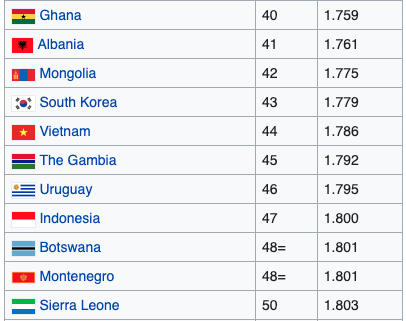 High-quality human resources: Firstly, Vietnam has a young workforce. According to Kyanon Digital, about 78% of Vietnam's population is under 35, of which about 45% are between 15 and 35. The number of programmers with about 5 years of experience accounts for about 30%, and less than 3 years of experience accounts for about 53.5%.
Secondly, according to the Program for International Student Assessment (PISA), Vietnamese students are particularly good at Math and Science. This is the foundation for higher advancement in technology. Finally, Vietnam has 290 universities and colleges providing IT training and about 55,000 students attend every year. In the near future, our country plans to establish more than 20 IT education/training institutions to meet the human resource needs of this industry.
Affordable costs: According to a report from Kyanon Digital, businesses can save more than 50% of costs when outsourcing with Vietnamese companies compared to India and China. The average hourly salary of Vietnamese programmers ranges from $14-40, while this figure in China ranges from $20-50. Vietnam has a significant advantage since the cost of consulting and software development is somewhat more competitive than that of regional competitors.
Great strides in Vietnam – Japan IT cooperation
With the population tending to age while the demand for technology development is increasing, it is easy to understand why many Japanese companies are looking to foreign markets for software solutions. At Japan Information Technology Day 2019 (Japan ICT Day 2019), the Japan External Trade Organization (JETRO) said that about 70% of Japanese companies operating in Vietnam are oriented to expand business in Asia and ASEAN, especially Vietnam. In 2018, there were 248 Japanese enterprises investing in Vietnam in the IT field, accounting for 8% of the total Japanese investment in Vietnam.
According to Global Outsourcing Market Research, the largest outsourcing market share for Japanese technology enterprises belongs to India with 31.5%, Vietnam has surpassed China, ranked second with 31.5%. 20.6%.
At the Japan Trade – Investment Online Conference in Da Nang, a representative from Japan said that Japan is the second country in terms of foreign capital investment (FDI) in Vietnam with total registered capital of more than 60 billion USD for about 4,200 projects (included more than 700 investment projects in the IT field).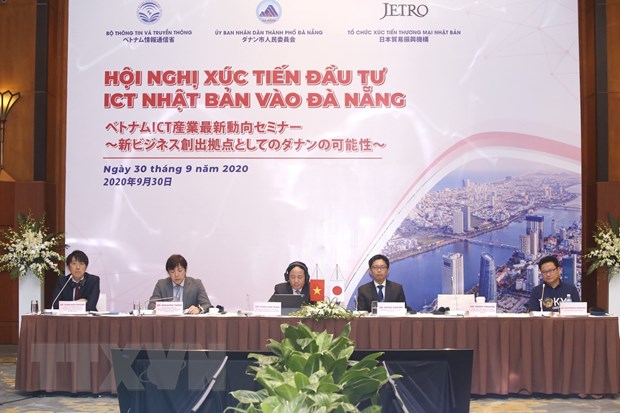 Conference on promoting Japanese trade and investment in Da Nang
Vietnam has outstanding advantages with the quality of its human resources, as well as, the development in the process of cooperation and investment between Vietnam and Japan, Vietnam will certainly develop further in the software outsourcing field and become a reliable destination for Japanese businesses in the digital transformation process.
Read more article here: The potential of the Japanese IT market