According to TopDev's Vietnam IT Market Report 2022, Engineer positions at technology companies have a salary ranging from $1800 – $3000/month, depending on different roles such as Machine Learning/AI, Bridge System, DevOps, Data, and Cybersecurity.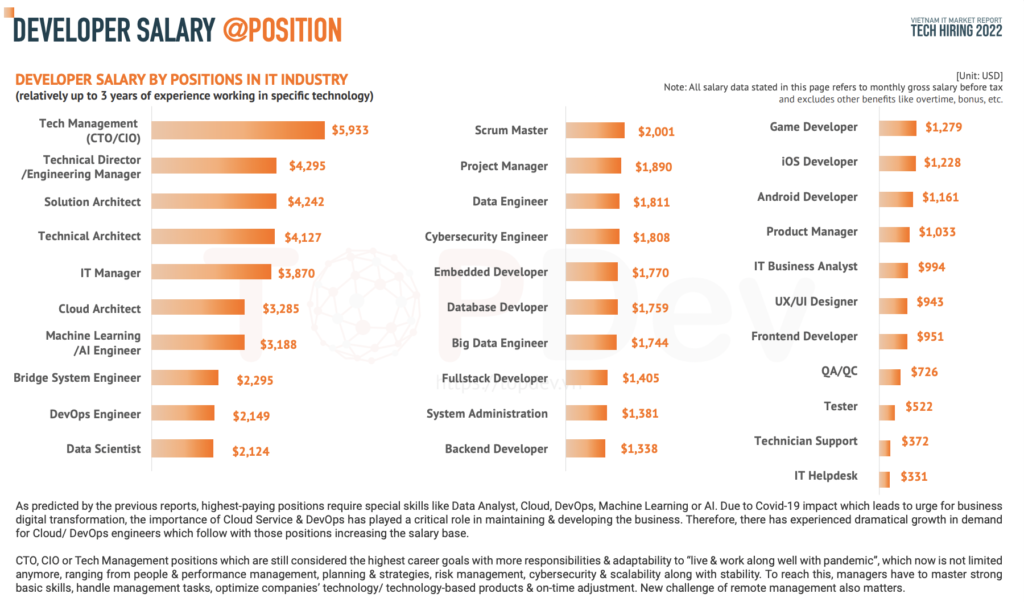 Machine Learning/ AI Engineer Position is in high demand
Currently, many technology platforms around the world are focusing on developing Artificial Intelligence (AI), since AI can be considered to be the most important foundational technology, playing a leading role in digital transformation activities around the world. According to a report by Analytics Insight, the global market for artificial intelligence will grow to $152.9 billion by 2023.
Vietnam is not outside of this development trend. At the beginning of 2021, the Prime Minister issued the National Strategy for Research, Development, and Application of AI until 2030 with the goal of placing Vietnam in the top four ASEAN countries in this field, targeting the establishment of 10 successful AI brands in the region. Although the demand is great, according to Mr. Tran Trung Hieu, Founder and CEO of the TopCV technology recruitment platform, the AI human resources in Vietnam only meet 10% of the demand.
That is why the salary for this position is at the highest in the Engineer group, falling into the range of $3,188 per month.
What about Bridge System Engineer – BrSE?
A Bridge System Engineer (BrSE) is a specialized position in software solution companies that cater to the foreign market. BrSE works directly with clients and is responsible for communicating the client's requirements to the project implementation team, presenting the solutions of the programmers to the clients, and ensuring mutual understanding and cooperation between the two parties.
The challenge of this position lies in the fact that it requires a variety of skills and knowledge from different positions, such as Developer, Business Analyst, Tester, Project Manager, and Communicator. Furthermore, BrSE often faces many difficulties, such as unclear project requirements, errors in demo products, delays in project implementation, and frequent changes in project requirements.
In these situations, BrSE needs to have technical programming expertise as well as an understanding of the domain being implemented, as well as fluent English language skills to ensure the correct communication of technical content and issues during the project implementation. They also need to have a good understanding of the client culture in order to negotiate with partners and strong project management skills to ensure the project is on track. Due to their versatility, BrSE usually has an average salary of 2,295$.
DevOps Engineer is still preferable 
DevOps is a process that combines Development and Operations, with the aim of connecting the two phases in a flexible way. DevOps also helps optimize the software production process and speeds up the release of software products. The work of a DevOps Engineer includes optimization, monitoring, analysis… DevOps Engineers require many skills such as coding and scripting to automate systems. DevOps Engineers need to be familiar with the tech stack that the company's product is using. In addition, DevOps may also need to participate in bug reviews or write regular unit test.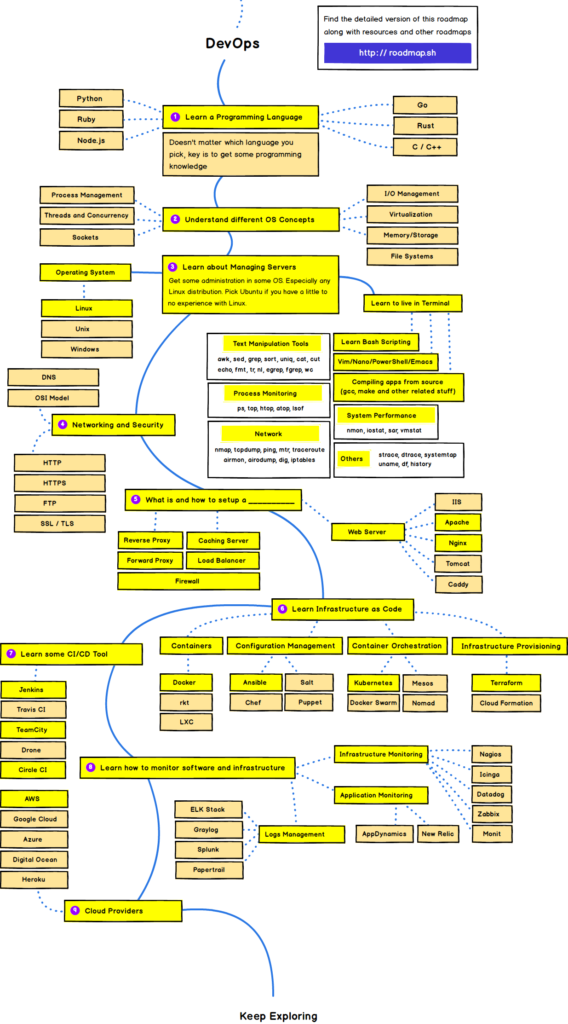 In the most simple term, a DevOps engineer will usually have a good understanding of iOS, Windows, and Linux operating systems; Python programming language and cloud technologies such as Google Cloud, Azure or AWS. The salary for this position is around $2,149/month.
Data Engineer in the era of "Data is King"
A Data Engineer is someone who processes new incoming data streams, then formats them for appropriate usage. They also design, build, optimize and maintain data streams so that the system is always ready to be processed and analyzed.
In the era of "Data is King" – where having data means having everything – Vietnam is always rated as the leading market in Asia, with a 70.3% internet user rate. However, data exploitation in the country is still not proportional to its potential and is mainly focused on technology companies.
To maximize the potential of this market, the data sector needs to be strengthened. This job focuses on collecting, exploiting, managing and processing data, from which to make insights and predict future trends. According to the World Economic Forum (WEF), the demand for data personnel has increased strongly in 2020, 6 times more than 5 years ago. In the next 5 years, this rate will continue to increase even more due to the increasing amount of data generated by humans.
The importance of this position is also reflected in the attractive salary of data engineers: 1.811$.
Cybersecurity Engineer is in shortage
According to the "State of Security 2022" report by Splunk, many organizations and businesses around the world have been directly impacted by data breaches and ransomware attacks. Nearly half (49%) of those reported data breaches in the years 2021 and 2022.
The 2021 Cyber Workforce Report by ISC shows that the Asia-Pacific region has the largest shortage in the cybersecurity workforce, reaching 1.42 million people. At the national level, data collected during the first six months of 2021 from the Ministry of Public Security showed that 2,551 network attacks were detected, and 5.4 million IP addresses of government agencies were attacked with 15 malware variants."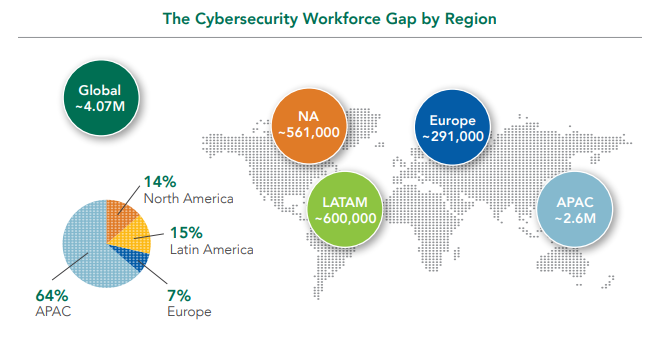 The numbers above show the importance of specialized personnel in this field. Therefore, the salary for this position is also relatively high, falling within the range of 1,808$.
In addition to these positions, at present, the average income of the IT sector is also higher than other sectors, attracting many young people to pursue this field at the university level. However, this does not mean that new IT graduates will immediately receive a high salary. So, how can IT students have a good profile and a good foundation when they graduate, please read this article Tips for IT students to get hired after graduation.