Agile Camp for Vietnamese IT Company.
On December 12-13, 2020, representatives from NAL participated in the Agile Camp event.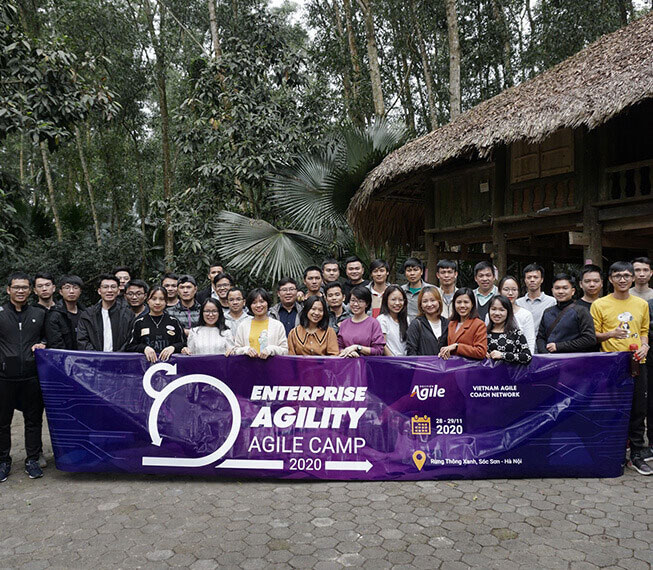 On December 12-13, 2020, representatives from NAL participated in the Agile Camp event.
Agile Camp is an activity held since 2017 for the Agile practitioner community to meet, share experiences and have the opportunity to learn new knowledge together. The Agile Camp is organized once a year by the Agile Coach Network and the Agile Academy.
As a Vietnamese IT company that has been applying Agile to all activities of our organization for many years, NAL is participating in this Agile Camp 2020 event with the theme of Enterprise Agility. This time we participated with two discussion topics, "Agile4HR" and "Customer Satisfaction: Why it still matters. were prepared for my participation.
On the topic of Agile 4 HR, Nguyen MinhTam said, "The business environment is constantly changing.
The business environment is ever-changing and unpredictable. The ability to learn new things and adapt quickly to changes in that ever-changing environment is the key to help Vietnamese IT companies survive and grow. This is true not only for system development engineers in Vietnam, but also for the entire organization, including traditional jobs such as HR.
Through agile, NAL hopes to discuss with the agile community the agenda of how HR can respond to organizational issues, the business environment, and changes in the high quality workforce, especially in the IT industry, to learn and share experiences.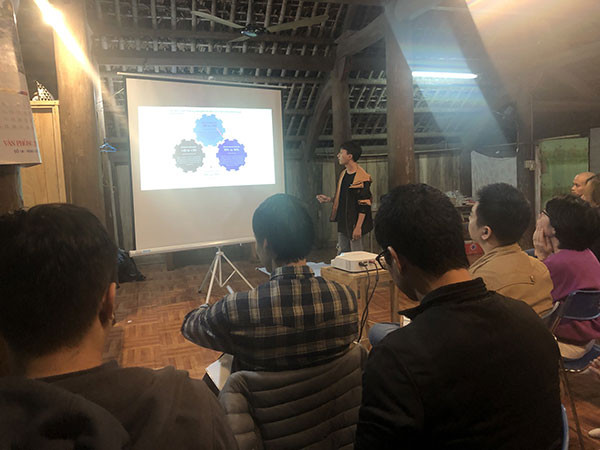 "The current coronavirus epidemic is not only affecting Vietnamese IT companies like NAL, but also the business situation of Japanese companies. Customer satisfaction is always a top priority at NAL. As NAL's Scrum Master, I would like to share with you through the Agile Camp the ways my team and NAL have done to bring maximum value to our customers in the current crisis. " Mr. Nguyen Hung Cuong said.
In addition to an in-depth open space session on governance issues to achieve greater flexibility across the enterprise, content topics from organizational structure, setting lean goals, budgeting, corporate culture and topics related to consulting, training, etc., NAL members thoroughly enjoyed the two days of activities in Thai Hai Village and the experience of Thai ethnic culture.
Original article:https://media.nal.vn/agile-camp