Experience of a PO at a Vietnam IT company
PO (Product Owner) at a Vietnam IT company plays an important role in a project, briefly defined as a person who "owns, owns" the product.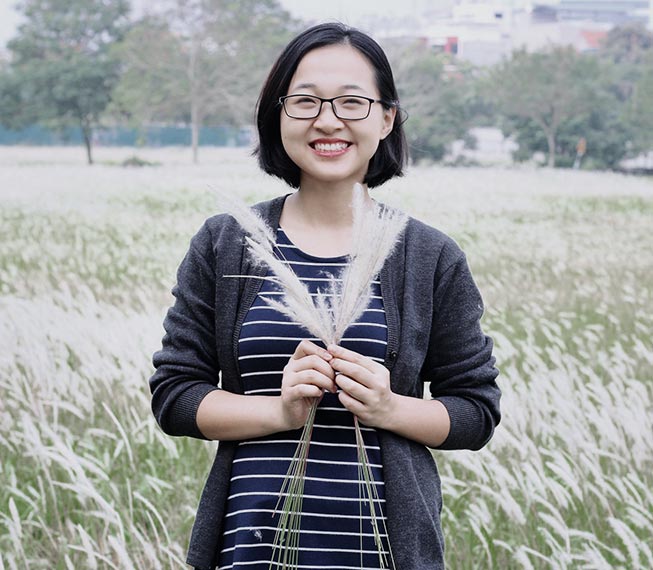 PO (Product Owner) at a Vietnam IT company plays an important role in a project, briefly defined as a person who "owns, owns" the product.They are responsible for solving the issues related to product and end-user. In addition, they must have a long-term vision and convey that vision to the entire Scrum-team.The PO uses the Product Backlog as a tool to accomplish that goal.
Today, the correspondent at NAL will have a conversation with PO Nguyen Thi Le - who has been with the company for more than 5 years and devoted her youth to the development of NAL - to help readers understand clearly about the work of PO at Vietnam IT company.
1. Hi Mrs. Le, I appreciate that you took your time to participate in the conversation today. Currently, there are a lot of projects. In order not to waste your time, let's start with the first question. How did you come to NAL?
I studied Japanese at Hanoi University. When I was a student, I participated in teaching Japanese part-time at NAL and this opportunity came to me casually. I have a friend who I have not met for a long time. One day, my friend and I went to a coffee shop and talked about a lot of things. My friend said that he was attending a Japanese class organized by his company and he showed a lot of his excitement every time he joined the class. At that time, I also wanted to be a teacher in that class, and wished everyone who participated in my class could have the same fun. A short time later, I received a recruitment link for a part-time Japanese teacher at NAL from one of my friends. I sent my CV to apply for that position immediately and luckily, I passed to get that job. There is the destiny that on the first day of my class, I met my friend again and for now he is my husband.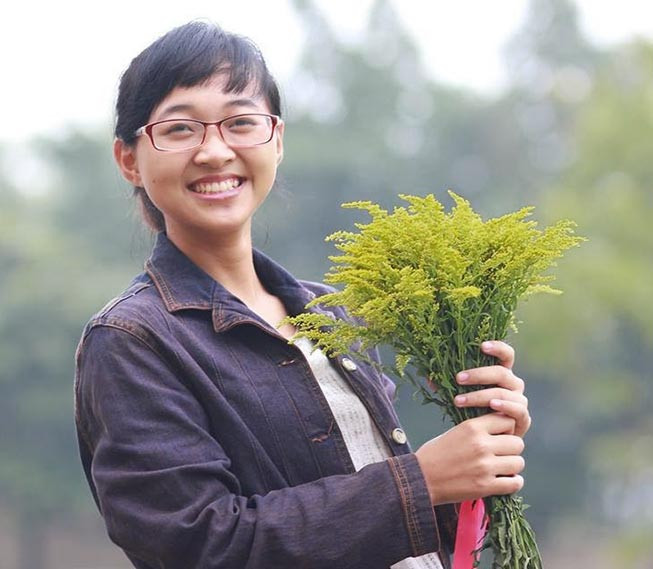 2. I wonder if you were a japanese teacher when you first entered NAL, but for now you have become a PO, how was it going?
Hanoi University specializes in training translating/interpreting so that after being a teacher for a while, I really wanted to challenge the skills I learned at school. For that reason, I applied for an internship comtor position at NAL in the meantime for graduation. After graduation, I became an official employee of the company and then I got involved in many projects. Because of working in a Vietnam IT company, I have prepared IT knowledge before. This helped me to not be too embarrassed when participating in projects. Of course until now, I have always learned more about IT knowledge to meet the job requirements.
3. Can you briefly introduce PO's work at Vietnam IT company?
A week of Scrum team will operate according to a plan including major events such as Planning, Review, Retrospective and Daily Scrum. PO needs to prepare information for those events.
To prepare for event planning, PO needs to contact, talk with the end user or end user's communication clue for collecting the product requests. Those requests are usually only in the form of topics, short notes so that PO's responsibility is communicating to clarify the requirements, then create a Product backlog and present the content to the Dev team to help them capture the optimal information. Normally, Vietnam IT companies will use the method of writing user stories for the Product backlog. However, due to the many requirements, the PO needs to evaluate the priority for inclusion in the Sprint backlog. During the time the Dev team implements the tasks, PO still needs to maintain communication to update changes, answer questions for the dev team and prepare the backlog for the next sprint.
Finally, PO has to accept the product. Depending on each Vietnam IT company, there may be an additional role of a Tester who directly accepts the dev team's results. PO will be responsible for the tested product to the customer.
4. In the process of working will be inevitable difficulties. What did you do to fix it?
Because I come from a foreign language learner working at a Vietnamese IT company, sometimes I also have difficulty communicating with the dev team or the customer about technical issues. There are many cases where a dev team or Techlead supports me to communicate with customers.
In addition, PO is also the person who monitors and manages the progress of the work, so in case of delay with the customer, it is necessary to reciprocate, negotiate and resolve related issues.
5. What are you satisfied as a PO at NAL?
When working as PO at NAL, I have a chance to work with many domains. Moreover, the company training policy is great and I have an opportunity to join many value courses. More than 5 years in NAL, it's not a company but my home. I never thought I would work at an IT company rather than Japanese teacher or translator but with NAL everything can be and I am so glad with my choice and never regret it.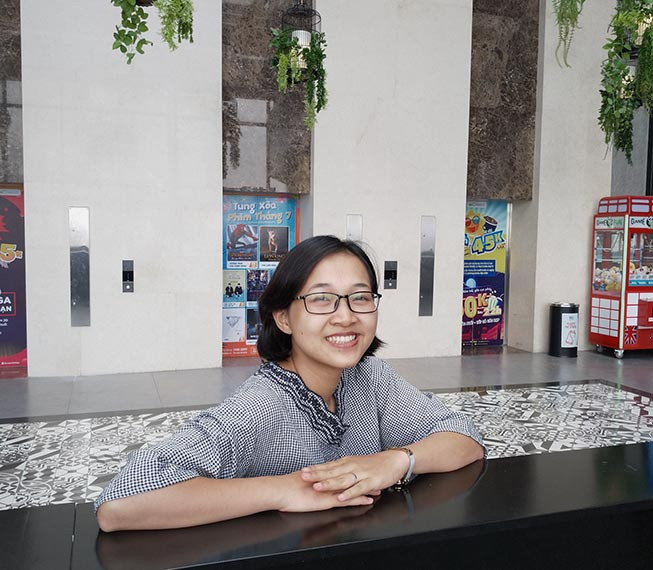 6. During your working time, have you been most impressed by any projects?
It may was my first project as a PO which is about maintenance and development of a new function of a dating role-playing game system, favored by Japanese youth in 2015. This is a cool product, nice content and fantastic design, which even me myself get into playing it. When I joined this project, I have learned many knowledge in applications on different platforms, understanding the application development process from laying the foundations to bringing products to the Store and operating processes thereafter. In addition, I also have the opportunity to onsite at the client's company to better understand their workflow, product vision and product experience. The experience of using the product not only as a mere user but also has to pay attention to many issues surrounding it. Each time an error report is received, it is necessary to find out information related to the error, reproduce it on many devices, environments. It was the first project that had to OT to take over the product. Although it was not a development project from the beginning, it was still a project I found very impressive.
7. What skills does PO need?
The role of PO requires specific skills, including: communication, request management, acceptance. Communication plays a large part in PO's responsibility because they must work closely with many stakeholders which means they must be able to convey different messages to different product audiences, at any time. In terms of requirements management, POs need to have an understanding of what they are doing in order to make decisions on a product's feature list, sometimes to advise the user which function should have, what should improve.
Finally, the acceptance test; PO needs to have skills in testing and covering the product, responsible for software errors that the team has submitted. PO needs to work closely with the dev team and clients to take over products with clients' expectations.
8. Do you have a goal for the future? For example, goals for work, personal development, …
In the short-term, I want to improve my profession. Besides participating in the course, I need to cultivate other skills such as soft skills, Japanese language skills, and mock up design skills to help shape products better.
Thank you for joining the conversation today. I wish you will achieve the goals set out and achieve more success in your career!
Original article:https://media.nal.vn/po-in-vietnam-it-company