ChatOps - Seamless Collaboration
Conversations - Tasks - Information on all level of Your Organization will always be at the single place with ChatOps.
You can work collaboratively with your team to make the task faster, more funny and effectively without any barrier of multi-application.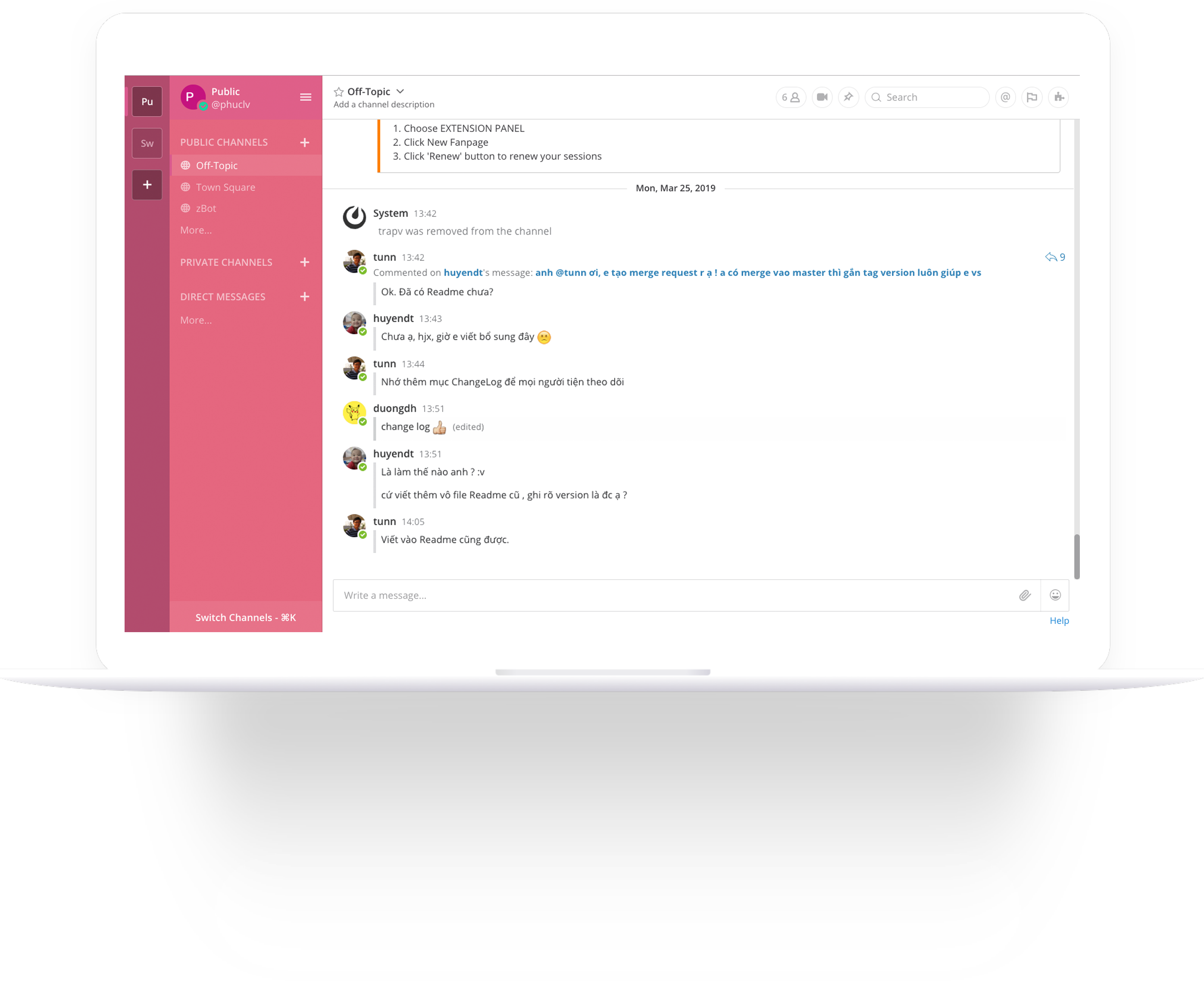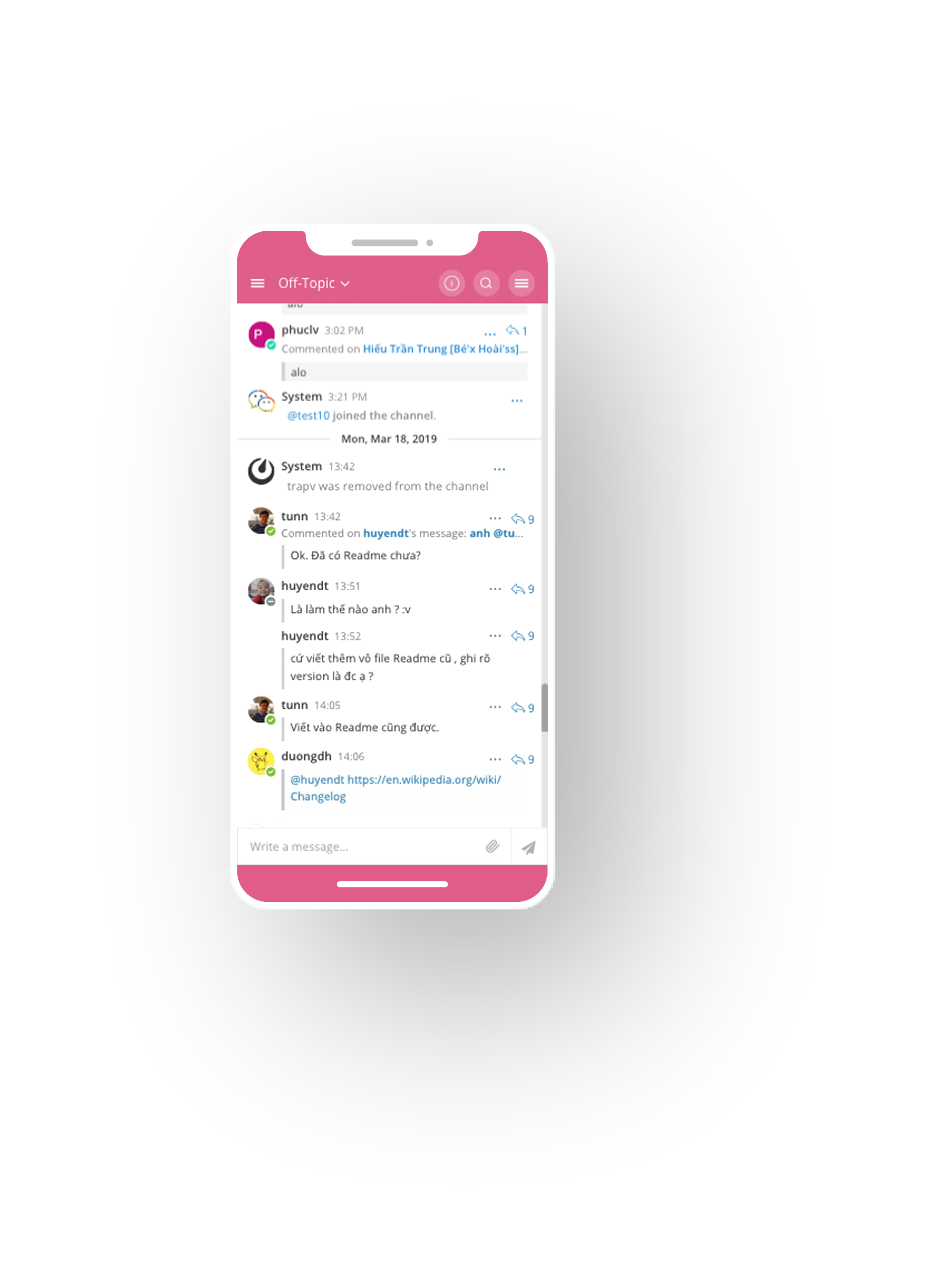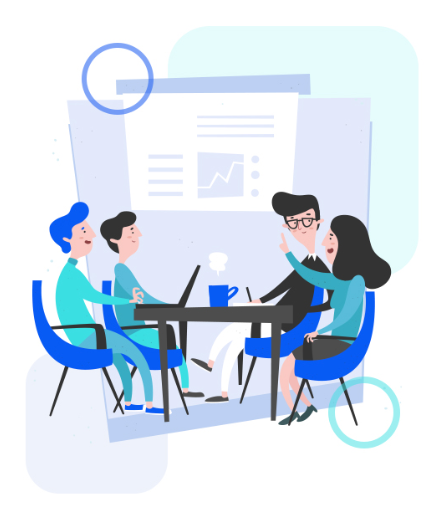 Integration
With the integration tool, you can connect to the enterprise system of the company, and you can set the deep part of the application beyond the general communication tool.
Automation
You can automate and streamline corporate operations using AI and machine learning.
Customize
It is highly customizable and you can manage all the data in the app in-house.
Face Detection Office

FDO is a Computer Vision System for the detection and recognition of the employees in our offices. This system helps to unlock the door automatically and analyze the working time of your employees.
Category: Computer Vision / IoT
Environments: Embedded device, PC Application
Went live: April 2020
Applied some state-of-art deep learning techniques to monitor the activities in the office.
Handle multiple cameras, multiple persons detection and recognition in real-time.
Support about 350 users with more than 2000 times checkin/checkout each day.
Support face mask detection and anti-spoofing recognition.
Provide very stable monitoring and highly face recognition.